BDS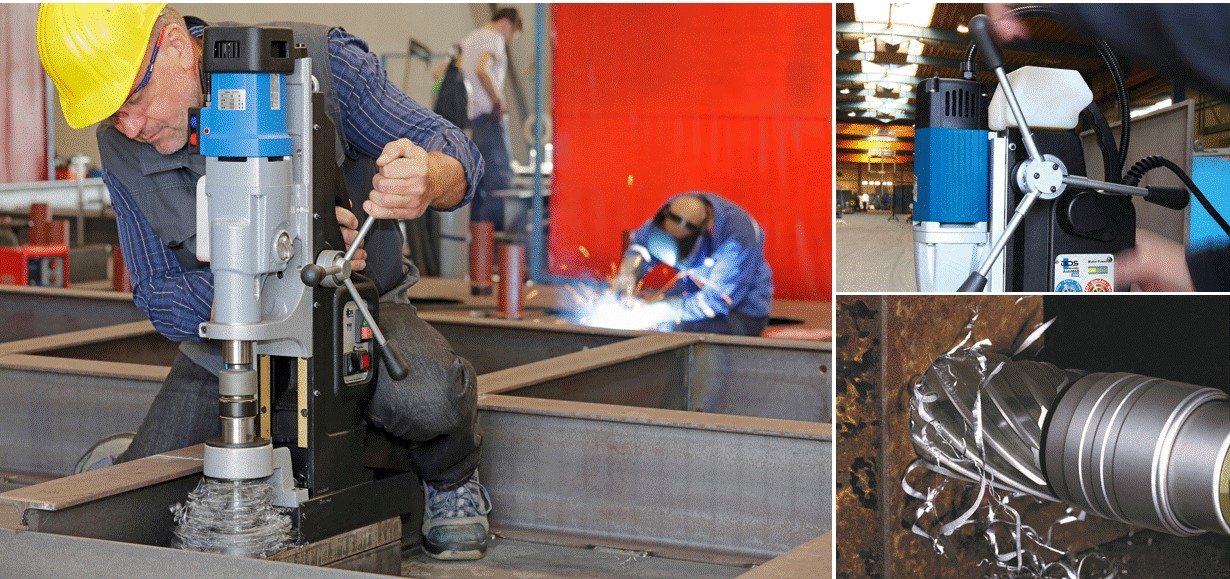 BDS - SIMPLE BETTER DRILLING
Headquartered in Monchengladbach, Germany, BDS simple and efficient strategy is optimized to continually produce the finest Magnetic core drilling machines, Core drills and Edge processing machines. Over more than 100 countries rely on BDS to supply professional, robust, excellent quality machines capable of handling even the toughest metalworking jobs possible. The simplistic and superior design of these machines makes it possible for craftsmen to accomplish their work quickly and precisely.
BDS milestones:
Strongest magnetic drilling machine MAB 1300.
Most advanced fully automatic beveling machine AutoCUT 500.
Widest range of annular cutters.
BDS was founded in 1989, and has since become the leading manufacturer of magnetic drilling machines and annular cutters in across the world and number one in Germany. Driven by technology and determined to produce the highest-quality products in the industry, BDS leaves nothing to chance.
BDS focuses on designing and manufacturing more than 30 different magnetic drilling machine models for metalworking professionals around the globe to meet their toughest requirement in metal drilling. In fact, BDS offers the largest product range of any magnetic drilling machine manufacturer in the world. Through an innovate technological design that blends over 25 years of experience with modern knowledge, BDS relentlessly produces incredible magnetic drilling machine, broach cutters and Beveling machines that meet, and exceed, industry demands.
BDS produces core drills at their facility in Monchengladbach, with all the benefits for users worldwide: High manufacturing precision and competence, Use of steels from well-known manufacturers and Short-term availability and fast delivery. BDS magnetic core drilling machines and core drilling tools must be considered as a functional unit. Thus, the development of in-house core drill production was expedited right from the beginning in parallel to the production of the machines. This is why the core drills of BDS today are on top worldwide.